​​Historical tours with a twist!
All tours begin at 11 a.m., Portsmouth Square (by the Goddess of Democracy statue), $30 cash.
Parking available in Portsmouth Square garage.
Adults only, reservations required.
Refunds for cancellations are given only if we are contacted no later than 24 hours prior to your tour. The tour takes place rain or shine, but no one is required to take the tour in the rain. Rainchecks are gladly issued upon request.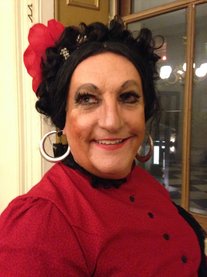 Your host: Countess Lola Montez

Enjoy a special one of a kind tour with Countess Lola Montez, (aka tour guide & San Francisco resident Rick Shelton).

This walking tour gives a historic, fun, perspective through the eyes of the infamous Countess Lola Montez.

The tour lasts approximately 2.5 hours and is approximately two miles of easy walking.
---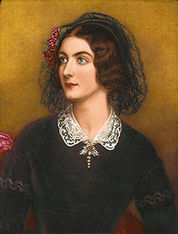 Lola will show you her favorite spots, places she entertained, and share with you parts of her life that many have never known. Life is still on the streets of San Francisco, but with Lola history is alive. Hear stories of the Barbary Coast and what the neighborhood was like. Lola will take you on a walk through the present streets, but hear and see what was. San Francisco was rich in more than gold. Many came to San Francisco to "start over" to follow their dreams. The common met the exotic. Fortunes lost, kings dethroned, leaving many in the newly guttered streets of San Francisco with broken hearts and empty purses, others... the end of the rainbow with more than their wildest dreams.
Come spend some time with Lola, listen, learn, weep, laugh, and enjoy! A different type of tour! Make it something different.

---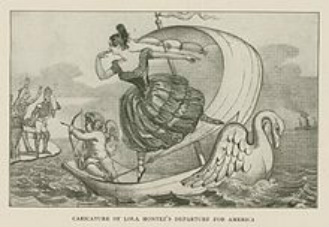 "Lola Montez...a devastating beauty, enslaving the hearts of powerful and famous men as she danced seductively on stages all over the world. According to the stories, she had taken over the Bavarian government from King Ludwig I, her doting lover,and was tranforming the kingdom into a model liberal state when murderous street mobs hired by reactionaries had forced her to flee. Her beauty was reputed to conceal a physical courage as great as any man's and the cigarettes she constantly smoked characterized her disdain for conventional femininity. She could ride like an Amazon, was deadly with a pistol, and horsewhipped more than one man who dared to impugn her character. Lola had seen,so the stories said,most of the known world and was as much at home in a hut in India as in a palace.Depending on which story you believed, Lola Montez was a living fury or feminine charm incarnate, a woman of imposing intellect or a common drab, the most amazing figure of her age or a greater humbug than Barnum." - Bruce Seymour 1946

---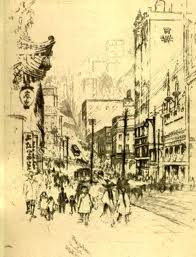 San Francisco
City of Caprice

"Can,within a mirror, live
Scenes already fugitive ?
Can, in oils and canvas, thus
Cling a sunset luminous ?
Or, though sweet corsage , yet
Flourish, plucked, a violet ?
Then, oh city of caprice,
Shall I capture you with these !"
-anonymous

---
Contact Info:

Links:
© Copyright 2015 Drag Me Along Tours